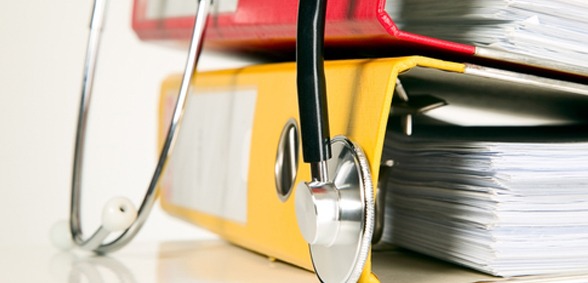 Credit: This story was first seen on On Medica
The Department of Health has published details of its plans to expand the number of undergraduate training places in England, which include expecting newly trained doctors to work for the NHS for more than five years, On Medica reports.
The plans, revealed in a consultation document, aim to increase the home-grown medical workforce by 25% – the largest single increase in doctor training places in the history of the NHS.
Currently more than 6,000 university training places are available each year for prospective new doctors, but the plan is to increase this number by up to an extra 1,500 each year from September 2018.
It costs £230,000 to train a doctor in England, and the proposals include plans to obtain a return on this investment, by expecting new doctors to work for the NHS for a minimum number of years, otherwise they will be expected to repay some of their training costs.
A similar system 'return of service' programme is already used by the armed forces for certain professions. The consultation asks whether a similar system should be introduced to the NHS for doctor training courses and, if so, how long this minimum term of service should be, suggesting that anything from two to more than five might be expected.
Health secretary Jeremy Hunt said: "By expanding our supply of home-grown doctors and proposing that they serve patients in the NHS for a minimum term, we will ensure taxpayer investment in the NHS is returned. While we are proud of our workforce, for too long the NHS has relied too heavily upon locum and agency doctors, and superb staff from overseas – all the while budding medics in England are turned away from medical school due to a lack of training places."
Professor Ian Cumming, chief executive of Health Education England, said: "The 25% increase in places is a clear commitment to a sustainable future home-grown medical workforce, making us self-sufficient in doctors for years to come, giving more young people from diverse backgrounds the chance to become a doctor. These extra places also give us the opportunity, with partners across health and education, to respond to NHS need, providing doctors in the specialties and places that patients need long into the future."
The consultation is open until 2 June 2017.