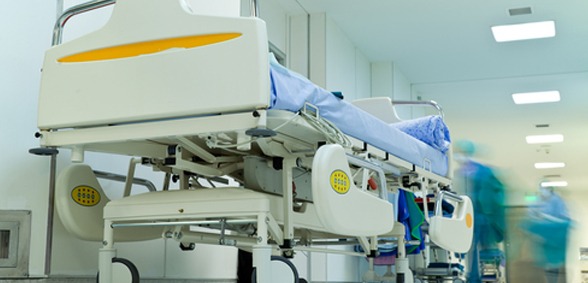 Credit: This story was first seen on On Medica
The Department of Health (DH) has again said it wants hospitals to build GP practices within accident and emergency departments, as well as to 'stream' patients according to need on their arrival in A&E, as it announced an extra £20m to help them prepare to deal with winter pressures, On Medica reports.
Jeremy Hunt said the cash boost for A&E – which comes on top of the nearly £56m he pledged in April – is to help hospitals change the way they assess and see patients so they are treated appropriately and as quickly as possible.
The health secretary confirmed that a further £20.74m has been awarded to 27 hospitals in England, which follows an initial £55.98m awarded to 70 hospitals in April. This money forms part of the dedicated funding previously announced in the Spring Budget, to ensure that local A&Es are better able to cope with the additional pressures they face in winter.
The DH said hospitals should use the additional funding to help them properly equip themselves ahead of winter, and in particular to handle the large volumes of patients attending A&E. It claimed the additional funding "will also support wider plans set out by NHS England to improve A&E performance in England by 2018" and in particular will help hospitals hit their target of admitting, transferring or discharging 95% of patients within four hours.
The DH added: "Hospitals will be able to 'stream' patients when they arrive in A&E, with a clinician assessing their needs and deciding where they can receive the most appropriate care. It will also allow hospitals to build GP practices within their A&E units where patients with less urgent needs can receive treatment, further alleviating pressure."
Jeremy Hunt commented that although every year the NHS prepares well in advance for winter, the ageing population means that demand on services continues to rise, despite the hard work and dedication of staff.