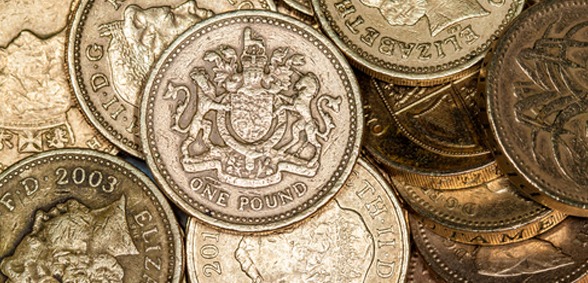 CREDIT: This story was first seen in OnMedica
The government is missing its own targets for investment in general practice in England, according to a BMA analysis of official figures released by NHS Digital, OnMedica reports.
The BMA warned that despite the government's pledge to invest more in GP services, its calculations show that GP services are effectively facing a £3.7bn funding shortfall.
The BMA's analysis of funding for general practice in England – published in full today in Investment in general practice in England– revealed that even with the core recurrent funding commitments set out in the General Practice Forward View (GPFV), general practice investment will not reach the BMA's target of 11% of the NHS budget by 2020/21. The BMA pointed out that the GPFV commits to increasing general practice investment to £12 billion by 2020/21; which, assuming the proportion of investment that is provided by drug reimbursement remains constant, would take general practice investment excluding drugs reimbursement to £11.2 billion in 2020/21 – representing just 8.4% of the NHS budget.
The report's key findings are that:
The GPFV is not on track to deliver the full potential of its funding commitments. Although the pledge of a minimum funding uplift of £12 billion by 2020/21 through core recurrent funding appears to be on track, it is "disappointing" that so far little or no discernible progress has been made over the last year in leveraging additional investment from the rest of the system through clinical commissioning groups (CCGs) and sustainability and transformation funds.
Current investment falls £3.7bn short of the BMA's "widely accepted" target of 11% of the NHS budget.
General practice investment is increasing more slowly (three per cent in 2016/17 compared with fiver per cent in 2015/16) despite government promises of an acceleration in funding during this period.
The proportion of the NHS budget going to general practice, excluding the reimbursement of drugs, has fallen from 9.6% in 2005/06 to 7.9% in 2016/17 – which means that general practice is receiving £2bn less than it would have been, had spending been maintained at 2005/06 levels.
The BMA also said the NHS Digital investment in general practice data for 2016/17 do not give a detailed breakdown of what GPFV funding has been delivered, and it called on the government to publish a financial assessment of the GPFV funding streams to confirm its implementation.
Chair of the BMA's GP Committee Dr Richard Vautrey commented: "The BMA's GP committee successfully secured an additional £321m for general practice in England in the past year and whilst that has helped struggling practices it will take far greater levels of sustained investment to resolve the pressures on local GP services. With rapidly rising workload pressures, practices cannot be expected to deliver a comprehensive service for as little as £151 per patient per year …
"GP services are effectively facing a £3.7bn funding shortfall because the government has not reached the widely accepted goal of allocating 11% of NHS investment to general practice. The rate of extra investment has also noticeably slowed in the past year despite government promises of an acceleration in resources directed to frontline patient care during the same period."
He warned: "Many GP practices in England are struggling to cope with rising patient demand that is far outstripping current resources, especially as the profession is facing widespread staff shortages. Recent BMA surveys have shown that a third of practices have vacancies unfilled for over a year and nine out of ten GPs report their workload as unmanageable. More than half of GP practices feel they are under so much strain they are considering applying to have their practice list closed by NHS England. This is a shocking state of affairs that cannot be allowed to go on.
"Patients need the government to step up its funding commitment to general practice and deliver with greater speed its promised extra investment so that GP services are able to keep pace with the rising expectations and needs of the public."