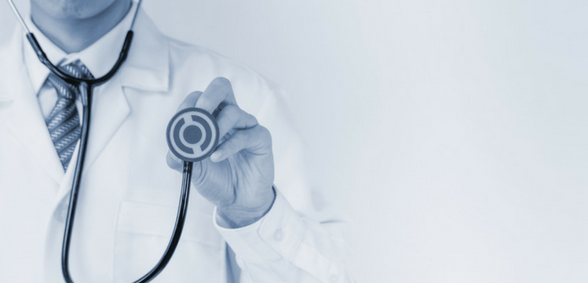 CREDIT: This story was first seen in OnMedica
The government has got to put a stop to the rising costs of clinical negligence claims against the NHS, insist a coalition of organisations representing the NHS and health professionals.
OnMedica reports that, in a joint letter sent to David Gauke, the new lord chancellor and secretary of state for justice, and copied in too was health secretary Jeremy Hunt, they call on the justice secretary to bring forward important reforms in the handling of clinical negligence claims to reduce spiralling costs.
A decision by the last lord chancellor to change the way compensation claims are calculated has made the costs even higher.
Last year £1.7bn was paid out on medical negligence in England. And the value of claims in the pipeline now totals £65bn, which the signatories describe as "staggering."
Signatories to the letter include the NHS Confederation, the Academy of Medical Royal Colleges, the British Medical Association, the Family Doctors Association, the Medical Protection Society, the Medical Defence Union and the Medical and Dental Defence Union of Scotland.
They point out that these claims are eating up a sizeable chunk of the NHS budget, and that the annual costs have doubled since 2010-11, rising by 11.5% each year.
Niall Dickson, chief executive of the NHS Confederation, which coordinated the writing of the letter, said: "The rising cost of clinical negligence is unsustainable and means that vast resources that could be used by the NHS are being diverted elsewhere.
"We fully accept that there must be reasonable compensation for patients harmed through clinical negligence, but this needs to be balanced against society's ability to pay. Money that is used for this purpose cannot be spent on frontline care."
He added: "The time for action is now. That is why at the NHS Confederation, we have joined forces with a range of interested organisations to urge the new lord chancellor to act.
"As a start we desperately need the government to implement reforms to how compensation payments are calculated, this is needed following a decision made by his predecessor which has had the disastrous effect of further inflating awards."
During a debate in the House of Lords earlier this week, Lord O'Shaughnessy, the parliamentary under secretary for health stated that the government is considering this difficult and complex legal issue as part of a cross-government strategy.
It is due to report in September.
Don't forget to follow us on Twitter, or connect with us on LinkedIn!