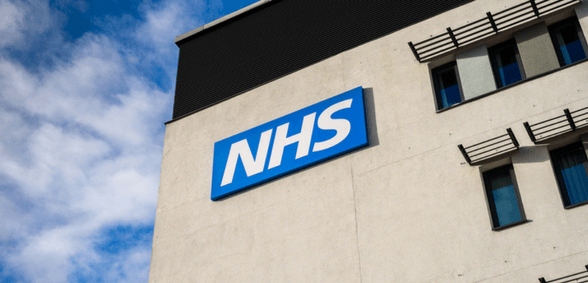 CREDIT: This story was first seen in OnMedica
GPs "should be immensely proud" that nine in 10 practices have been rated good or outstanding by the Care Quality Commission, its chief inspector of general practice Professor Steve Field has said, OnMedica writes.
he warned that "general practice is currently facing unprecedented challenges" – and doctors' leaders have renewed demands for greater government action against the mounting crisis facing general practice.
The CQC this morning published The state of care in general practice 2014 to 2017, its most detailed analysis yet of the quality and safety of general practice in England. This revealed that, even with "GPs facing ongoing pressures around capacity, patient demand and workload" at a time of service redesign, general practice is the highest performing sector that CQC regulates.
At the end of its first inspection programme of practices, when many had been re-inspected, 4% were rated 'outstanding', 86% 'good', 8% 'requires improvement' and just 2% 'inadequate' overall. The CQC noted that this is an improvement on initial ratings prior to any re-inspections, when 4% were rated 'outstanding' and 79% 'good', while 13% were rated 'requires improvement' and 4% 'inadequate'.
Steve Field said in his foreword to the report: "Of all the health and care sectors that CQC regulates and rates, GP practices have consistently received among the highest ratings and we should be immensely proud of the fact that as at 16 May 2017, nine in 10 practices that CQC has inspected were providing good or outstanding care to their patients."
He called for the commitments made in the General Practice Forward View (GPFV) to continue to be targeted and delivered appropriately to meet local people's primary care needs. He said: "Otherwise, improvements in the quality of care will come to a standstill. We want to encourage continual improvement in the quality of care in general practice."
The CQC said that its regulation of primary care is supporting people to receive better care in general practice – by setting clear standards of quality and safety that it ensures providers meet, by sharing examples of what is working well, and by encouraging extra support for the sector through the GPFV. It pointed out that 82% of the general practices that were first rated as 'requires improvement' or 'inadequate' improved their rating following their most recent inspection.
The BMA welcomed the results, but argued that there are still problems with the inspection regime itself. Dr Richard Vautrey, BMA GP committee chair, commented: "This report shows that general practice consistently receives the highest ratings for the quality and safety of care delivered to the public despite the unprecedented and growing pressures on GP services throughout England …
"These positive results are undoubtedly down to the hard work of GPs and practice staff, but many are in an environment where they are increasingly struggling to deliver effective care to their local communities."
He went on: "The CQC process itself remains overly bureaucratic and continues to result in GPs spending time filling in paperwork when they should be treating patients.
"In this climate, it is important that any GP practices deemed to be struggling are given the necessary support so that any issues can be addressed. More widely, the government needs to tackle the mounting crisis facing GPs, not least as the report concludes that a strong general practice is vital to the overall performance of the rest of the NHS."
Don't forget to follow us on Twitter, or connect with us on LinkedIn!