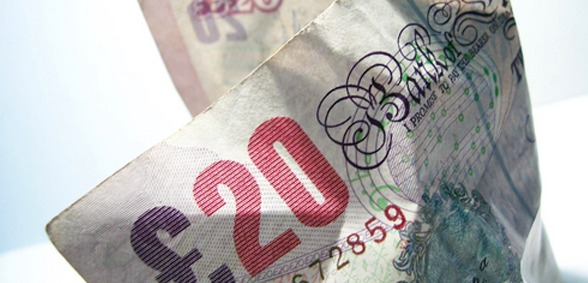 Credit: This story was first seen on On Medica
The high cost and impact of implementing sustainability and transformation plans (STPs) across England to improve care for patients has been revealed in new figures released by the BMA, On Medica reports.
While doctors were debating STPs during the BMA's annual conference being held in Bournemouth, the union released figures that it had obtained through Freedom of Information (FOI) requests.
Responses from the STP areas showed that more than 150 jobs, including operations managers, communications executives, administrators and financial analysts, had been created to deliver STPs with combined annual salaries of at least £8.5m.
Actual numbers were likely to be much higher, said the BMA, with only around half of the 44 STP footprints responding to the request and others unable to give detail of remuneration for some staff.
Responses also revealed that some STP areas advertised jobs for agency staff or private consultants, with at least £1.1m being spent on external firms.
There was significant variation in the processes being carried out across the country with some areas, like Lincolnshire's health leaders saying they were using the resources already at their disposal to move the STP process forward, while others, such as North-East London, had employed 37 staff and created whole project management teams.
Alongside these figures, the BMA has also published a new report on STPs which analyses all 44 STP plans.
It says that 17.6 million patients could be affected by hospitals closing or merging (including both community and acute care) as a result of the STPs while 22.9 million patients could be affected by A&Es closing or downgrading.
In addition, the authors estimated that 14.7 million patients could be affected by acute bed closures and 6.6 million patients could be affected by community bed closures.
In some areas, there has poor engagement with clinicians, patients and the public considering the scale of patients affected, said the report authors.
They had also found that rushed timelines and the scale of the financial challenge meant that plans were being implemented without appropriate evidence.
The report says most STPs' vision for primary care is "quality, at-scale provision based on the registered list" and primary care – specifically the GP registered list – is seen as the centre of these models, with additional services (social care, community care and mental health) wrapped around it.
Almost all plans said there needed to be an increase in investment in both general practice and primary and community care overall, with varying levels of detail.
For example, Lincolnshire has proposed a 10% increase in investment in primary care by 2020-21.
BMA council chair, Dr Mark Porter, said: "Millions of patients will be affected by hospital and bed closures under these so-called 'transformation plans', which are a cover for delivering £26bn in cuts to health and social care.
"It makes no sense to spend this kind of money on staffing and structure when we already know there is a huge shortfall in capital funding needed to actually put the plans in place. Any money spent here runs the risk of being completely wasted.
"With the NHS at breaking point, doctors and patients will be horrified to see millions being spent on another layer of bureaucracy to deliver these controversial plans.
"From its very beginning this process was carried out largely behind closed doors, by rushed health and social care leaders trying to develop impossible plans without the necessary funding."