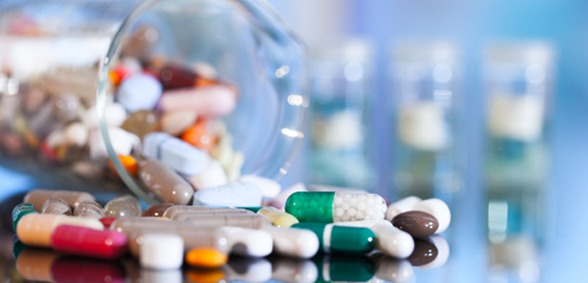 Credit: This story was first seen on On Medica
Women who have taken the oral contraceptive pill appear to be protected from some types of cancer for as long as 30 years, according to a study published in the American Journal of Obstetrics and Gynaecology.
Established by the RCGP in 1968, the Oral Contraception Study has the primary aim of investigating the long-term health effects of oral contraceptives, On Medica reports.
These latest findings from the study relate to 46,022 women, followed for up to 44 years, creating more than 1.2 million woman-years of observation.
The research – described as the longest-running study in the world into the effects of taking the contraceptive pill – showed that women who had ever used the pill were less likely to have colorectal cancer, endometrial cancer or ovarian cancer than women who had never used the pill.
The study, carried out by the University of Aberdeen, also looked at the risk of all types of cancer in women who have taken the pill and results showed that using the pill during their reproductive years did not produce new cancer risks later in life – the time when more cancers occur.
Dr Lisa Iversen, research fellow in the Institute of Applied Health Sciences at the University, who led the study, said: "Because the study has been going for such a long time we are able to look at the very long-term effects, if there are any, associated with the pill. What we found from looking at up to 44 years' worth of data, was that having ever used the pill, women are less likely to get colorectal, endometrial and ovarian cancer. So the protective benefits from using the pill during their reproductive years are lasting for at least 30 years after women have stopped using the pill."
The researchers were also interested in what the overall balance of all-types of cancer was amongst women who had used the pill as they entered the later stages of their life.
"We did not find any evidence of new cancer risks appearing later in life as women get older," added Dr Iversen. "Specifically, pill users don't have an overall increased risk of cancer over their lifetime and that the protective effects of some specific cancers last for at least 30 years."
Professor Helen Stokes-Lampard, chair of the RCGP, said: "Millions of women worldwide who use the combined oral contraceptive pill should be reassured by this comprehensive research that they are not at increased risk of cancer as a result – and that taking the pill might actually decrease their risk of certain cancers.
"This is not to advocate that women should be given the pill as a preventative measure against cancer as we know that a minority of women do have adverse health effects as a result of taking the pill.
"Ultimately decisions to prescribe the pill need to be made on a patient by patient basis, but this research will be useful to inform the conversations we have with our patients when discussing various contraceptive options that are available. Long-term and ongoing research into the health effects of any medication is important in shaping new clinical guidelines around the care we are able to provide to our patients."