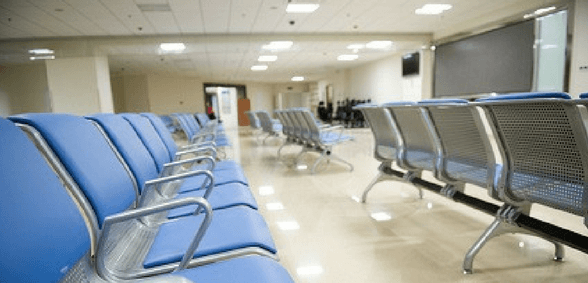 CREDIT: This story was first seen in OnMedica
A chronic shortage of doctors across most specialities of medicine is putting patient care at risk, the BMA warned.
OnMedica reports that the BMA found that, in England, nearly three quarters of all medical specialties had unfilled training places last year, and many specialties were suffering year-on-year recruitment shortfalls.
The BMA obtained (via Freedom of Information requests) data from 2013 onwards, on the current state of recruitment into pre- and postgraduate medical education and training. Its investigation into these data showed that throughout the training process, from medical school applications to specialist training, fewer people are choosing to enter medicine in the first place, or to keep working as NHS doctors.
The analysis revealed that:
Although still highly competitive, fewer people are applying to UK medical school (the number has fallen for the third consecutive year, and by more than 13% since 2013).
2016 had the lowest number of applicants and the fewest appointments to F1 posts via the national allocation process since 2013. Preliminary figures from the 2017 recruitment cycle indicate even fewer applicants for the start of the upcoming foundation year.
Applications to specialty training are decreasing.
More trainees are choosing to take a career break after F2 before entering specialty training.
Nearly three-quarters of all medical specialties had unfilled training posts in 2016.
Dozens of specialties face recruitment shortfalls year on year (to varying degrees).
Recruitment shortfalls lead to junior doctor rota gaps, and could signal problems staffing services down the line.
After Brexit, the NHS will continue to rely on EU and overseas recruitment to fill workforce gaps.
Ultimately, long-term fixes to service pressures and greater investment in the health service are needed, but steps can be taken now to help improve recruitment and retention to medicine in the short-to-medium term.
Psychiatry, genitourinary medicine and emergency medicine were among the specialties with the lowest fill rates. There was also marked geographical variation in vacancy rates: the north of England (North East, North West, Yorkshire and the Humber) experienced the lowest fill rates in the country, while fill rates in London and the southern regions were higher; East of England and West Midlands have seen a steady decrease in fill rates since 2013, signalling a worsening problem with recruitment.
The BMA suggested several factors that could be contributing to the continuing decline, such as rising tuition fees and student debt, rising workloads, worsening morale and the recent 17% cut (in real terms) in junior doctors' pay as the result of the NHS pay cap.
To address this workforce crisis, the BMA is calling for greater career flexibility, improved health and wellbeing services, rota gaps to be tackled, maintaining the NHS's ability to recruit from overseas and improved workforce planning.
BMA council chair Dr Chaand Nagpaul commented: "It is deeply concerning that we are seeing a drop off at each stage of doctors' training. We have to ask why some, who have spent many years training to become a doctor, are deciding not to continue in the profession.
"We know that many doctors are struggling with unsustainable workloads in an NHS that is understaffed and chronically underfunded. This has a huge impact on their morale and wellbeing, often leading to stress and burnout. Brexit also poses a new risk, with almost half of EU doctors considering leaving the NHS following the referendum result."
He warned: "With the NHS at breaking point, if the government doesn't get to grips with this workforce crisis, the NHS will struggle to attract and retain highly trained staff, and patient care will suffer as a result. Ignoring this staffing crisis creates to a vicious circle, compound existing problems, adding to pressure on existing staff making them more likely to leave."
Don't forget to follow us on Twitter, or connect with us on LinkedIn!